Our Jr. NBA program is an 8-week basketball development journey tailored for children aged 4 to 7 years to discover fundamental skills, embrace sportsmanship, and cultivate an enduring passion for the game of basketball.
Program Highlights:
Foundational Skill Development: Jr. NBA is designed to lay the groundwork for a lifelong basketball journey. Our experienced coaches are dedicated to teaching essential skills such as dribbling, shooting, passing, and basic defensive techniques. Through age-appropriate activities and engaging drills, your child will build a solid basketball foundation.
Sportsmanship at its Core: We believe that the values learned through sports extend far beyond the court. Jr. NBA places a strong emphasis on sportsmanship, teaching young athletes the importance of respect, fair play, and teamwork. As your child interacts with peers and navigates friendly competitions, they'll cultivate qualities that shape their character.
Inclusive and Safe Environment: We are committed to providing a supportive and secure learning environment. Jr. NBA welcomes children of all skill levels and backgrounds, ensuring that every participant feels included and valued. Modified games and activities are carefully designed to prioritize safety while encouraging growth.
Guided by Sport Canada's LTAD Model: Our curriculum follows the principles of Sport Canada's Long-Term Athlete Development Model, a framework that ensures your child's physical, mental, and emotional development is nurtured at an appropriate pace. Jr. NBA aligns with this model, setting your child on a trajectory of holistic growth.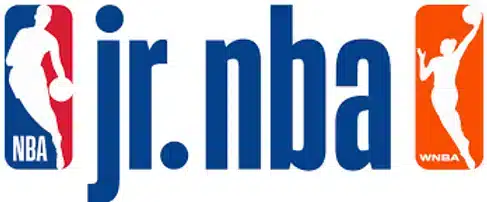 St. Roch Catholic Secondary School
Canada's LTAD Curriculum Model
Develops Fundamental Skills